Vice Virtue
web design, ui/ux, interactive
Showcasing a global brand
During my time at Carrot Creative in Brooklyn, under the guidance of Chris Petescia & Mike Germano, I worked as a senior designer with a small team of designers to create the Carrot Creative website, which would later become the Vice Virtue website before leaving for Samsung.

Our design was originally intended to be used as Carrot's flagship website, highlighting the agency's work and acquisition. However, Carrot was later subsumed by Vice, and would later became Virtue.

The work I did with a small team of in-house designers from Carrot would define the first iteration of the premiere website for a world recognized brand.
Visit Vice Virtue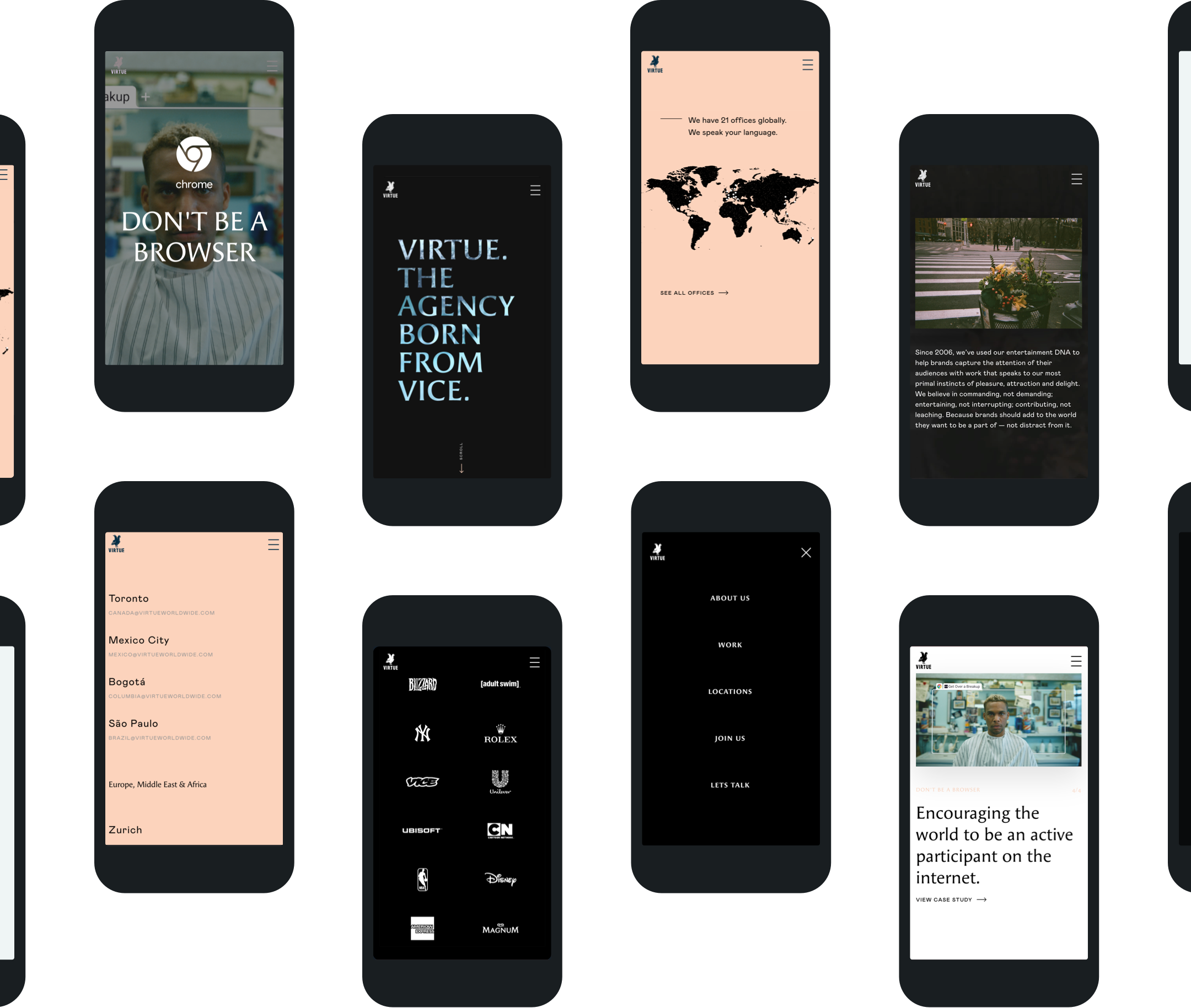 Cohesive, minimal, and bold
The biggest challenge was defining a style that capturs Vice's brand and voice, but also allowed their wide variety of content to shine.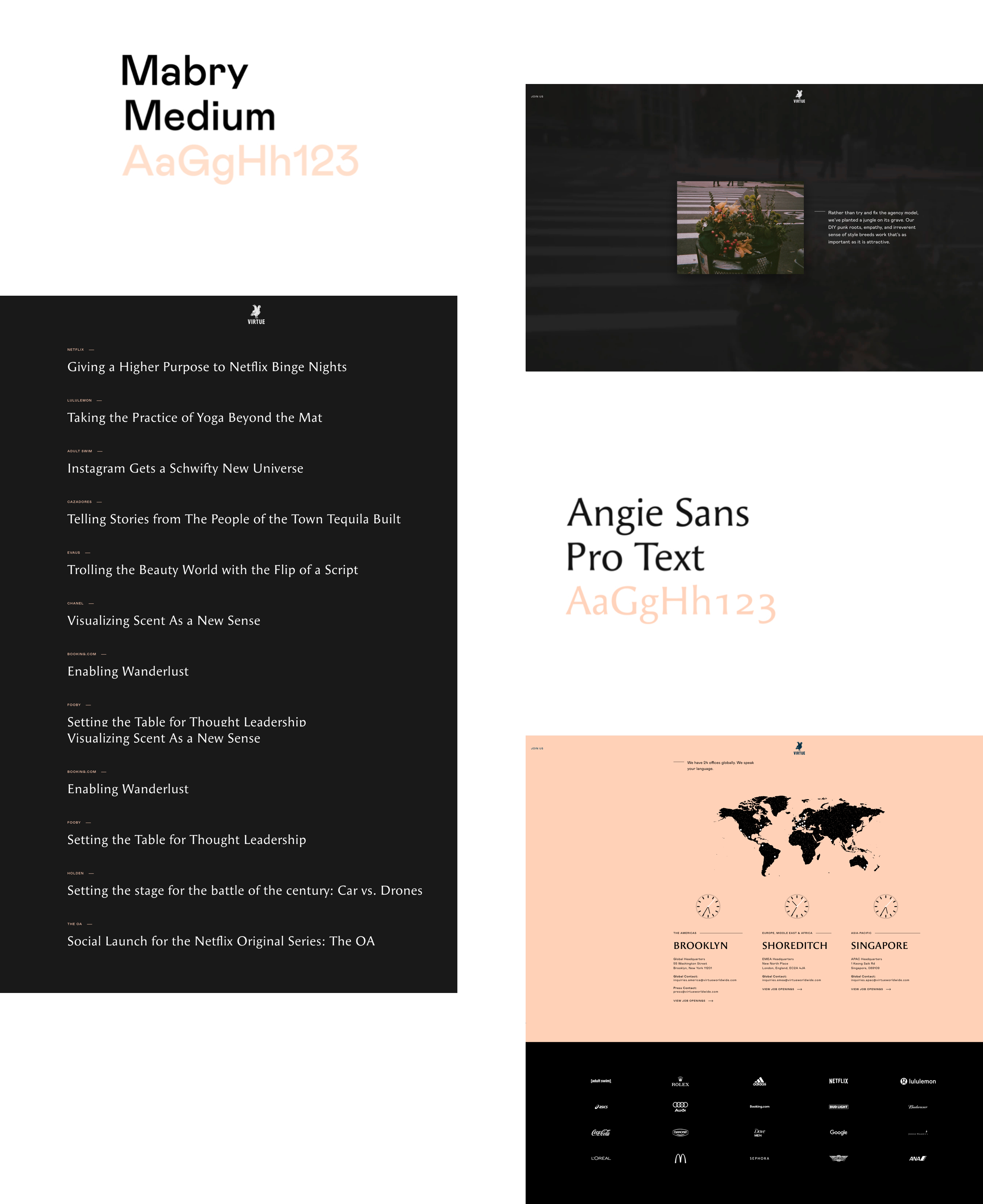 Modular architecture & design
I helped develop a minimal styleguide & component system that would scale across all pages, specifically the work pages. It's still being used to this day.